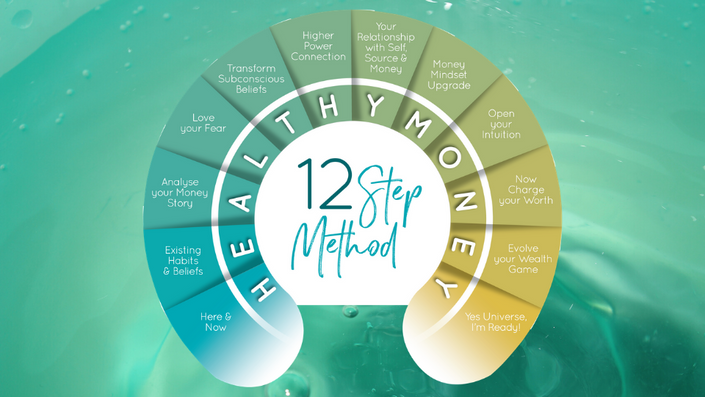 Heal Thy Money Mindset Method
12 Steps to Create a Life of Flow and Abundance - Beta Testing Phase
Enroll in Course
Are you a conscious entrepreneur that is feeling stuck in your business and struggling with the concept of charging money for your special gifts and talents?
Did you grow up thinking that you have to work hard for your money, or money doesn't grow on trees or maybe even that money is the source of all evil?
Were your mother, grandmother and the women who came before them, self-sacrificing? Incredibly nurturing and caring, but did they sacrifice their own deep desires and dreams to be a loyal wife and mother?
Do you have a deep-seated fear around having money? Do you think having money might change who you are as a person, that you might become superficial, materialistic and unhappy as a result?
The way we think about money, our beliefs that we developed from our childhood and ancestral line and the underlying fears we have with money, can block the flow of abundance in our lives.

Our money story can show up in many different ways. Lack and scarcity thinking can effect not only money and abundance, but love and relationships, your work and career and your health.
Would you like to transform your fears and subconscious beliefs around money? Would you like to live a live of flow, connected into the abundance of the Universe? Would you like to step into your full potential shine as brightly as can and play the big game you came into this lifetime to play?
If you're brave enough to own you're part in your money story and do the deep inner work and self-analysis to discover what might be hiding in your shadows, you can do just that.
I believe that as a lightworker, you have a big responsibility and opportunity at this time to really step up into your full potential and be the shining light and leader that other people need. The 12 Step Heal Thy Money Mindset Method melds together the practical and spiritual aspects of money to help you create a life of flow and abundance. It looks at your current state, gives you the healing tools to release your fears and blocks and then rewires your money beliefs, to enable you to be of your highest service.
The silver lining to this time of self-isolation, is that it gives you the time and space for introspection, self-analysis, diving deep into your inner world and most importantly, growth and evolution. The Universe has sent out a message on a massive scale that the time is now to heal and grow.
I'm very excited to share with you that the 12 Step Heal Thy Money Mindset Method is now available as an online course, that you can work through at your own pace, in the comfort of your own home.

If you feel now is the perfect time to take in these learnings, to shift your fear, heal and grow, I have a very special offer of 30% off the market price to help support you in this time. The course is currently in beta-testing phase. The energy exchange for the 30% discount is feedback and a testimonial.
You will gain:
🌟 Lifetime access to the course and all the future updates
🌟 Access to a community of like-minded soulful women with a private Facebook group
🌟 Special gifts to support you through the course

Your Instructor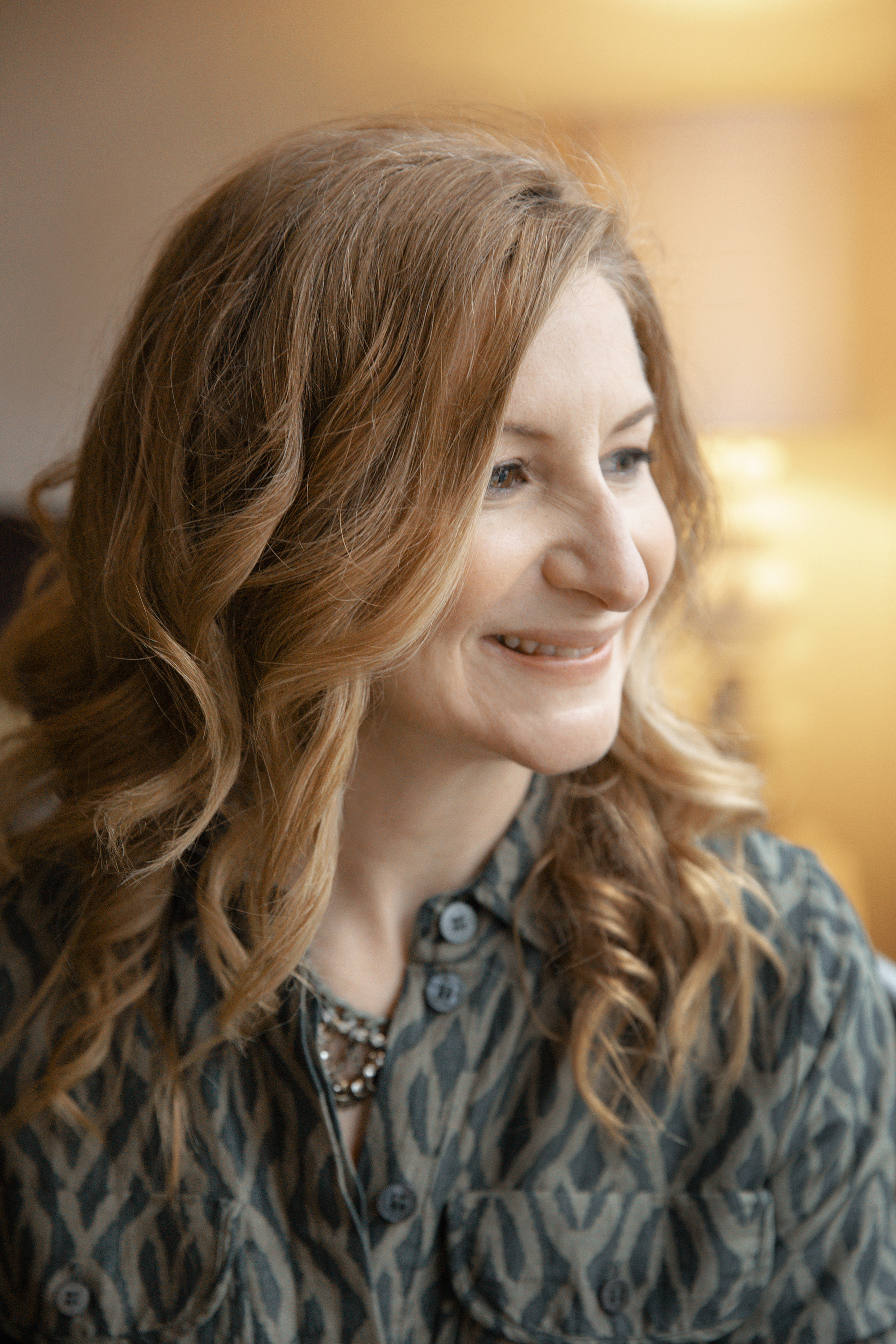 Angela Maree is the founder of Heal.Thy Money Co, a Chartered Accountant (20+ years!), money mindset coach, international bestselling author, lightworker, pilates instructor and creator of the Heal Thy Money Mindset Method. Angela has contributed her expertise in money and spirituality to magazines, blogs, podcasts, Youtube and radio shows, both in Australia and internationally.
Course Curriculum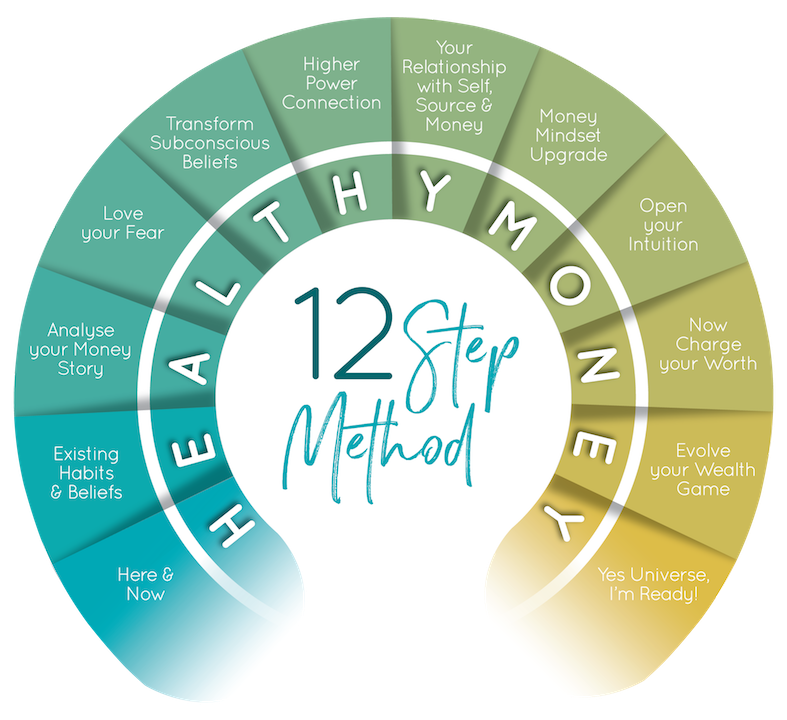 ✨ Module 1 - Here & Now
Look at your current mindset, financial situation, net worth and what cash you have coming in and out.
✨ Module 2 - Existing Habits & Beliefs

Delve deep into your current habits around money, wealth creation and look at where they came from. A journey into your childhood, ancestral line and past lives.
✨ Module 3 - Analyse Your Money Story

Get honest with yourself about what your money story is costing you and how scarcity mindset is showing up in your life
✨ Module 4 - Love Your Fear

Delve even deeper to uncover the underlying fears you have around money and learn a transformational healing tool that transmutes fear into love.
✨ Module 5 - Transform Your Subconscious Beliefs

Rewire your brain to create new neural pathways. Link wealth to your values, more time, your vision and shadow values.
✨ Module 6 - Higher Power Connection

Learn the divine truth about money, establish your connection to a Higher Power and learn why the two are inextricably linked.
✨ Module 7 - Your Relationship with Self, Source & Money

Enhance your intimacy with yourself, with Source and money to raise your vibration to match the flow of the Universe.
✨ Module 8 - Money Mindset Upgrade

Learn new habits and patterns with money. Give yourself permission to create a wealthy mindset and life.
✨ Module 9 - Open Your Intuition

You already have all the answers. Tune in to your Higher Self and let it guide you. This will bring you into flow and abundance and allow you to trust and surrender.
✨ Module 10 - Now Charge Your Worth

Money is an exchange in value and an energetic currency. Learn how to set a price that feels good to you.
✨ Module 11 - Evolve Your Money Game

Set wealth goals around where you want to be, why this is important to you and the action steps that will get you there.
✨ Module 12 - Yes Universe, I'm Ready!

Prove to the Universe you can handle more wealth by establishing the systems that will enable you to grow and build wealth.
Frequently Asked Questions
When does the course start and finish?
The course starts now and never ends! It is a completely self-paced online course - you decide when you start and when you finish.
How long do I have access to the course?
How does lifetime access sound? After enrolling, you have unlimited access to this course for as long as you like - across any and all devices you own.
What if I am unhappy with the course?
We would never want you to be unhappy! If you are unsatisfied with your purchase, contact us in the first 30 days and we will give you a full refund.