It's time to rise
Take a moment ... and imagine how wonderful a world would be where business and money is infused with a feminine love consciousness, where it is being driven by heart-centred beings like you, with core values of trust, surrender, empathy, love, kindness, intuition, femininity, alignment and true abundance on all levels.
Imagine feeling worthy and deserving of your true potential, stepping in to your leadership energy and having the huge impact on the world that your soul is desiring.
It's time to rise into your next level of service and leadership to help bring forth a new consciousness.
As a lightworker and conscious entrepreneur, you are motivated to share your soul's purpose with the world and have a deep desire to help others by shining your light as brightly as you can.
The only problem is ...
You are stuck in a lack and scarcity energy, feeling like there is never enough money, time or energy.
You are still playing small, self-sabotaging, holding yourself back and shrouded in a protective cloak of energy.
You feel like you have to work hard for your money
You're not able to create wealth beyond just surviving
You're caught in a feast & famine cycle
You don't have systems in place to help you succeed
You don't value yourself
You are compromising your core ethics and values to earn enough money
You struggle accepting money for your inherent gifts and talents
You believe that to be of service to others means giving, without receiving
You believe you're not enough - not enough experience, not enough education, not enough courses, not enough books!
You feel stress, anxiety, guilt and shame because there is never enough.
Ultimately, you don't feel worthy of your full potential
Taking a leap can feel risky and unsupported.
Your mind will rationalise why leaving behind your comfort zone or the security of your current situation is not a good idea.
The soulpreneurial path and following your heart seems fraught with unknown challenges.
You ask yourself "But what if I fail?"
Oh, but darling! What if you fly?!


There is a time-honoured way to have a soul-aligned business, that stays true to your values, where money flows consistently & abundantly
It is possible to have ...
Financial freedom & abundance
Ease & flow
Security
Confidence & peace with money
Trust that you will be supported
Self-worth
Openness to receiving
The ability to hold and build wealth
A life where you feel empowered, enough, positive, in control, fully supported, worthy & deserving of your full potential
INTRODUCING
Heal.Thy Money Journey
A 12 Week Deeply Transformational Container That Infuses The Practical And Spiritual Aspects Of Money, Taking You On A Money Healing Journey Towards Freedom, Flow And Abundance On All Levels.
For Conscious Entrepreneurs And Lightworkers, Who Want A Soul-Aligned Business, That Financially Supports Them & Their Divine Vision, Without Sacrificing Their Soul, Feminine Essence, Health And Values.
Hi lovely, I'm Angela Maree, founder of Heal.Thy Money and creator of the 12 Step Heal.Thy Money Journey.
I'm a Chartered Accountant (25+ years!), Money Healer, Investor, Best-Selling Author, Pilates Instructor, Lightworker - here to uplift conscious entrepreneurs and bring more love consciousness to money and business.
From my lived experience, you need both the practical and spiritual - the masculine and feminine - elements of money, to be able to take leaps and bounds.
You can have the systems and structures in place, all the knowledge and strategies, know all the right things to do ...
But still not implement any of them.
Still not take any action.
It's exactly like your health - people know they need to eat healthy and exercise to optimise their health, it seems relatively simple, yet can be incredibly difficult to actually get in and do the things that will bring an abundance of health.
The key is to heal what it is that is blocking your flow - your thoughts, fears and subconscious beliefs.
AND set up the systems and structure from which to build a solid base to allow you to grow and expand. This is where I come in.
By Infusing Feminine Healing Energy, With The Masculine Systems And Structure, You Have A Balanced Approach To Help Manifest Your Divine Vision Into Your Reality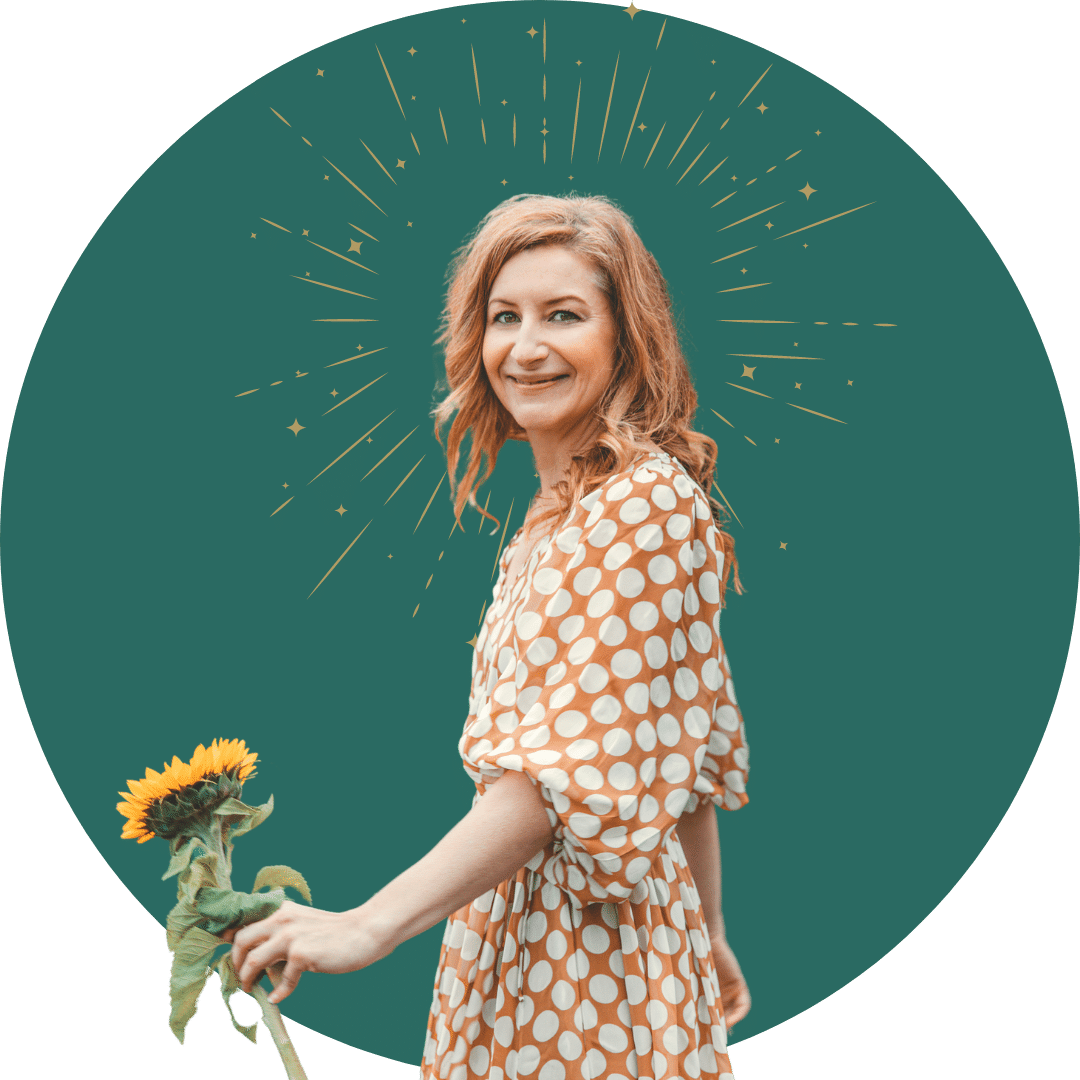 Imagine how it would feel to ...
Heal your money story and remove the obstacles in your path to growth and abundance
Shift from lack & scarcity to an abundance mindset & energy
Create new systems and structures to build wealth
Gain clarity and new energy around your money mindset
Get easy to follow practical and spiritual guidance that creates space for self-analysis and knowledge
Truly understanding the money, business and investing side of things
Heal.Thy Money Journey requires you to find the courage to own your part in your story, do the inner work and self-analysis, & travel deep within the depths of your subconscious to discover what is hiding in your shadows
If you're ready to...
Go deeper into your money healing journey to clear your vessel and attract more clients, flow & abundance with ease
Step into your leadership energy and increase your ripple effect of love consciousness
Have a business that is intuitively guided, truly aligned with your soul purpose AND financially supports you
Establish a regular savings and investment plan that is automated and building wealth
Feel worthy of earning abundantly for your spiritual gifts and talents, without sacrficing your soul
Learn the HOW in bringing all of this together so you can make the abundance you desire manifest in your reality
Then Heal.Thy Money Journey Is PERFECT For You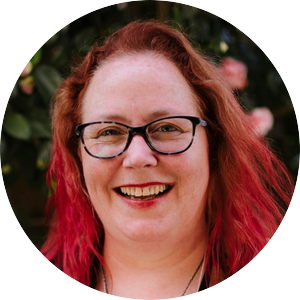 "I have really loved this course. It has allowed me to have a closer and more intimate connection with my view around money. I now have a deeper respect and understanding of how the energy of money affects me and how my blocks (family views) influence and stop me from fully opening up to abundance. I am now ready to accept fully all that the universe is sending me as I am now ready to receive. Thank you, Angela, for this course has really opened my eyes to the possibilities of receiving fully."
- Diane Collett
"This course had a lovely balance of spiritual and practical tasks to bring me back to my true self and remind me of my power. And the reframes around money being energy really helped me to understand how I'd sabotaged myself in the past. This course gave me tools to let got of fear and I had a support group of fellow 'spiritual money mindset' people to allow me to shift my life into a more abundant space. Thank you Angela Maree."
- Pip Coleman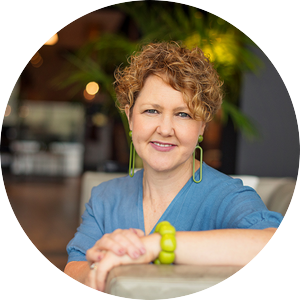 "I am so very grateful for Angela's creation of this course. Money and our mindset around it is something we are not taught at school, so education on how to change it as an adult is such a fabulous idea. What a wonderful resource, one which you can return to time and time again. Thank you for your insight and hard work in getting this course written!"
- Tania Bell
12 Weeks From Now You Too Can Be In An Abundant Energy & Manifesting Your Divine Vision Into Your Reality
Let's explore inside
Heal.Thy Money Journey
What's included when you join today
Lifetime Access

Money Healers Inner Circle

LIVE sessions with Q&A

Opportunity to purchase 1:1 coaching
Featured Products to add on: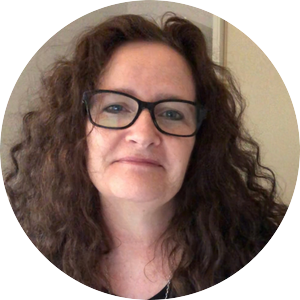 "I enjoyed the meditations and didn't realise until now the underlying fear for me was judgement and criticism from my friends. Loved working with my inner child!"
- Nicole Cleary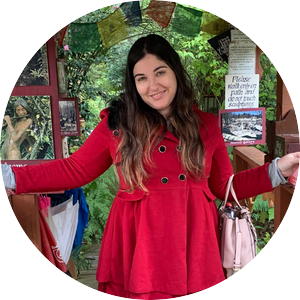 "This course is really fantastic in delving into your deep money mindset and limiting beliefs. You can tell Angela has a great understanding of the topic and I loved the exercises and the spiritual aspect. It was really holistic"
- Kiara Jade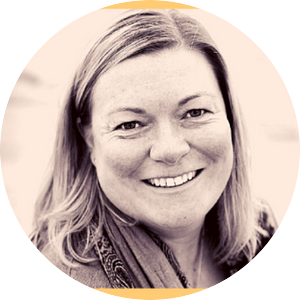 "What is really cool is that I've noticed that I am saying "Hell no!" to things that really don't serve my bigger vision. It's been very empowering. I rarely say 'no', particularly to family, and I never would have considered this act of saying 'no' as something that would increase my abundance."
- Pip Coleman
Here's what running a soul-aligned business that financially supports you looks like ...
Creating space for meditation and your spiritual self to allow creative inspiration and ideas to drop in
Taking inspired action steps to implement your intuitive guidance to help grow and expand your business
Magnetising clients, opportunities and synchronicities to you and be open to receiving them
Dropping the push and hustle energy and learn to trust, surrender and open yourself to receiving
Setting the foundations in your business to bring in more income
Being brave and courageous to share your voice, your true self and your offerings with the world
Learning to recognise when triggers and old fears spiral around to be healed at a deeper level, and have the tools to heal and shift them
Creating the systems and structure to save and build wealth so that you can hold onto the abundance you're receiving
Setting your daily, weekly and monthly schedule to suit your energy and moon cycles, factoring in restoration and self-care as priorities
Being brave and courageous to carve a new path that is birthed from your feminine essence
It's time to make one of two choices
The first choice is to do nothing. And, as you already know, if you choose nothing, nothing changes.
A feng shui master once said to me - "you're that intelligent, that if you were able to use your intellect, your mind, then you would already have figured it out"
And in that moment, I realised ...
You can intellectually know all the things, but until you embrace and make space for the healing journey, you will continue to stay in exactly the same place, wasting your most precious resources - time and energy.
IF you already know that you want to make a change to your money story, break through your glass ceiling and allow your true self to shine through, then the choice is obvious.


Join Us In Heal.Thy Money Journey
And Take Just 12 Weeks To Journey Through Your Transformation To Manifesting Your Divine Vision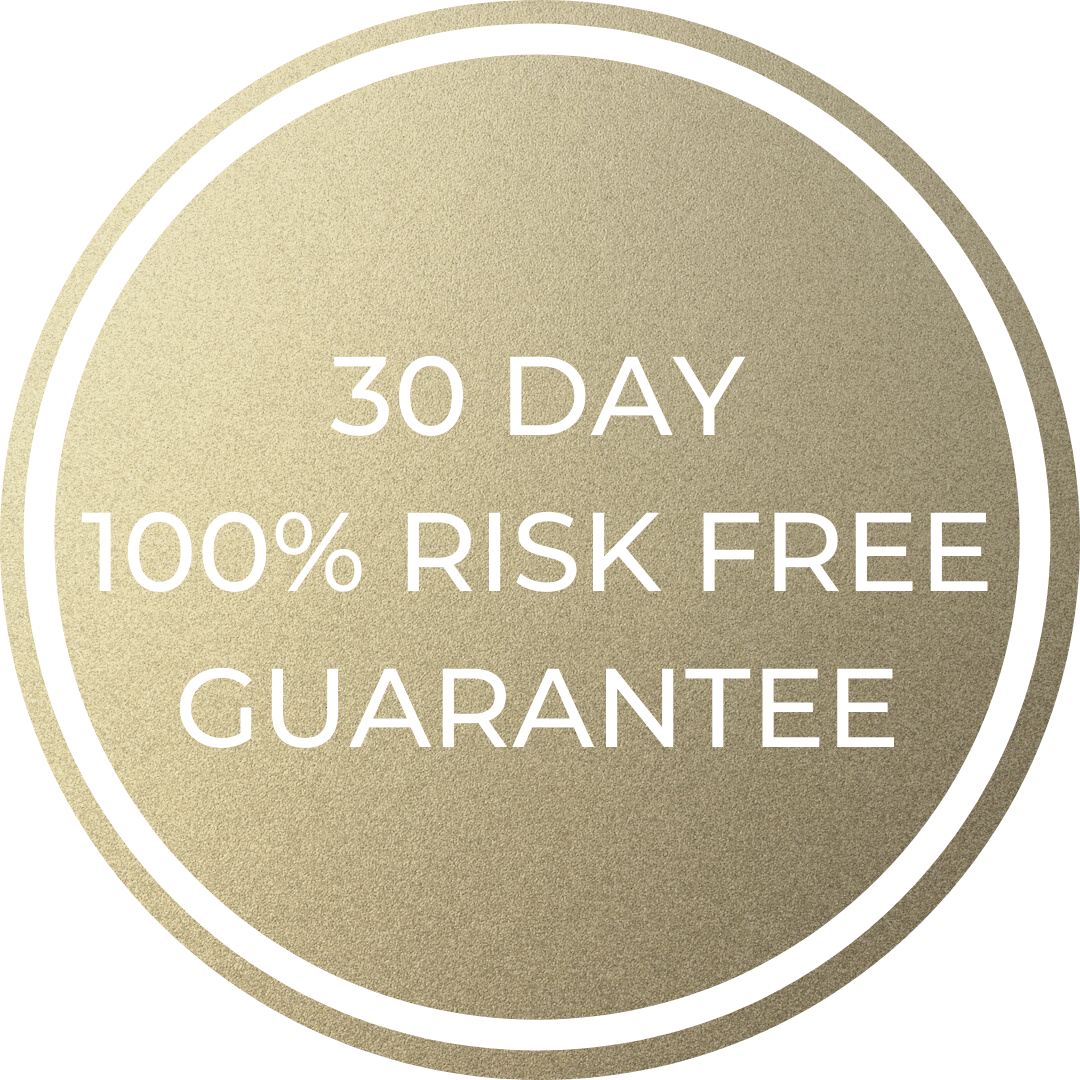 This program seriously has the potential to change your life.
I know that's a big call, but I've seen the impact of what I teach not only on my own journey but that of ALL my clients who have taken action.
If you do the work and apply this to your life and business, you WILL GET RESULTS.
That's why we have a risk-free guarantee. Because if you do the work in the first 4 modules and apply what you learn and don't experience results - we'll happily refund your money.
FAQ's
Is there a payment plan?
Heal.Thy Money Journey is an investment in your soul growth and evolution that you are worthy of making - and is available with payment plan options to help make it affordable (not having enough money is a lack & scarcity mindset showing up, which is exactly what this course will help you to unravel). There are 3 payment options - paid in full, 3 x monthly payments or 6 x monthly payments.
How long do I have access to the course?
There is lifetime access to the course so that you can create the time to devote to your money healing journey (not having enough time is a lack & scarcity mindset showing up, which is exactly what this course will help you to unravel). There is 6 months access to the Money Healers Inner Circle and Live Sessions.
What if I am unhappy with the course?
We offer a 30 Day 100% Risk-Free Guarantee. If you've genuinely put in the work throughout the first 4 modules, and still feel unsatisfied with the course, then we will provide you with a full refund
Can I sign up anytime?
No, given the healing and transformational nature of the course, we run the course live. You must sign up to the course before the doors close
When can I access the bonuses?
You will be given lifetime access to the bonuses at the end of the program
I've tried other programs, why is this different?
Heal.Thy Money Journey is an infusion of both the practical and the spiritual. Like the masculine and feminine, a balance is needed for harmony and success. Healing is the key that unlocks true abundance, and without that aspect you will continue to spiral in your triggers
Will this work for me?
Heal.Thy Money Journey is designed for conscious entrepreneurs, including coaches, teachers, healers, therapists, creators - even if you have a dream to leave your day job and become one of these. It's designed especially for you if you:
♦ Have a divine vision of stepping into your leadership energy and having a huge impact on the world.
♦ Have a desire to drop the push and hustle of life and business and operate more from your feminine essence
♦ Are ready to face the truth and explore your depths to uncover what has been holding you back
♦ Are craving a balance with the healthy masculine to establish systems and structures to build wealth
I need individualised support for my particular circumstances - is there 1:1 coaching available?
Heal.Thy Money Journey is a LIVE online program that offers group support and an opportunity to purchase 1:1 coaching if you feel you need individualised support for your specific circumstances
Do I have to go onto Facebook to connect with the community?
The Money Healers Inner Circle is a community that has been consciously created outside the social media paradigm (no Facebook group!) where you will feel more connected and a sense of belonging
Is this program just surface level affirmations and positive thinking?
Heal.Thy Money Journey is NOT surface level positive thinking & affirmations - it's a deeply transformational money healing container like no other. You will embark on a 12 week money healing journey where you'll discover new ways to create a life of freedom & abundance, that are balanced between the feminine & masculine.